Some elbow grease required
I was excited when I moved into my new office earlier this year, but I knew it was going to need a lot of work to whip it back into a more livable environment.
I'm a proudly basic person with simple tastes in design. I like things clean and bright. All of the other stuff comes secondary to those two factors. That's why my go-to color for quick renovation work is pure white. It matches just about everything, and it just lightens everything up in an instant.
I like painting because as someone who earns a living on a screen, it's a refreshing change to use your hands and see the instant result of your effort. I'm not a pro by any stretch, but I've got a few years under my belt. Enough time and experience to tackle any basic job my funky office could throw at me at least.
A little extra time prepping your job now will save you from monster headaches later. ALWAYS tape borders, allow enough time to dry, and clean your brushes as soon as possible. Leaving a brush or roller dirty could mean heartache later.
I am also fortune enough to have a small kitchen area as part of my office space, but that area needed even more love than my office. After a few hours of patching and sanding holes to a reasonable level, I put in a solid day of painting. It took three coats to cover it properly, but the end result was a much more civilized sheen.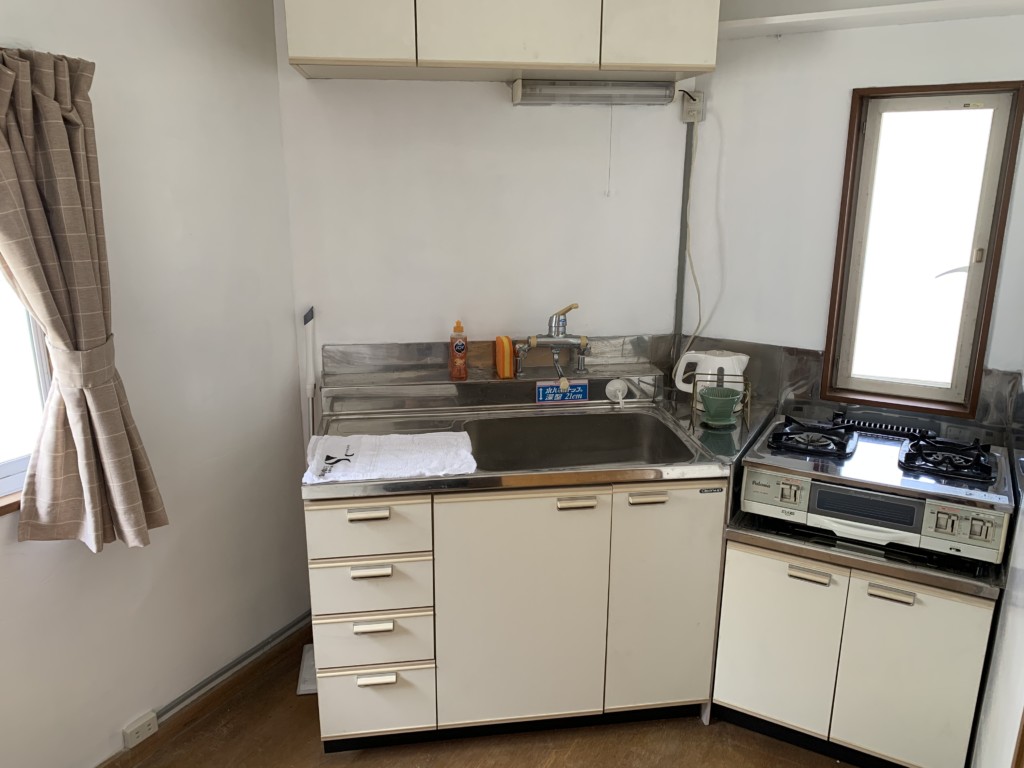 There are about a 1,000 other things that still need to be done to improve the space, but when you're running a business, work luckily tends to get in the way.